Vinyl/Resilient: Resilient/Vinyl Flooring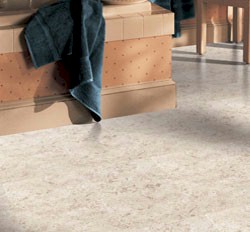 Brand Overview
---

---
Profile
|
Website
Tarkett uses some of the most sophisticated technologies available to produce a broad range of resilient sheet and tile, linoleum, hardwood and laminate flooring products under the names Tarkett®, Azrock® by Tarkett, and Expressions™ by Tarkett. All of Tarkett's commercial products are designed to meet the styling and installation needs of a diverse customer base, ranging from education and healthcare facilities to high-fashion retail stores and grocery stores.
---

---
Profile
|
Website
WELCOME TO THE WORLD'S MOST INTEGRATED flooring system. Now it's easy to make choices that balance function and aesthetics. Short-term cost with long-term investment. Safety with efficiency. Sustainability with performance. Our mission is to integrate design and life-safety into flooring and stairwell solutions to create more productive, safer spaces that are aesthetically pleasing and add to our customers' economic success.
---
---
Profile
|
Website
Azrock Textile VCT boasts a contemporary textile modular visual with the traditional value and durability of vinyl composition tile. Random patterning gives the look of striated yarns running directionally. No two pieces are alike allowing for a unique textile look ideal for high traffic areas. By simply quarter turning the tiles or checker-boarding more than one color allows for stunning design possibilities.